Our home plans are directionally sensitive. The optimal house will have an ample south facing roof. Then to maximize solar benefits in a climate similar to Colorado, there will be a sunspace on the south side of the house. The other key element is the direction one enters from. If you have a good south facing lot in a sunny climate we can design you a home that will save you money and have a wonderful sun space. Or we can add a sunspace and convert your house to a Hybrid Home-see further down the page.
SOUTH ENTRY

: THE TURNER
On a 7,085 SF Lot with 2316 finished square feet, 3 bedrooms and 3 bathrooms, a home office suite,  2 levels with a 515 SF garage and a 790 SF unfinished basement. Projected Cost: $345,000  after $4,000 Colorado Energy Saver Mortgage rebate.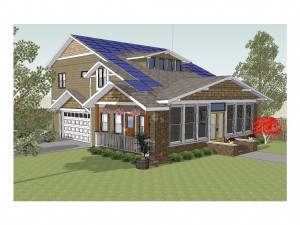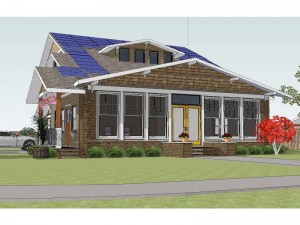 More Information
EAST ENTRY
  UNDER CONSTRUCTION   7/15/2015   at 525 Pyramid Peak, Berthoud, CO
On a 7,035 SF Lot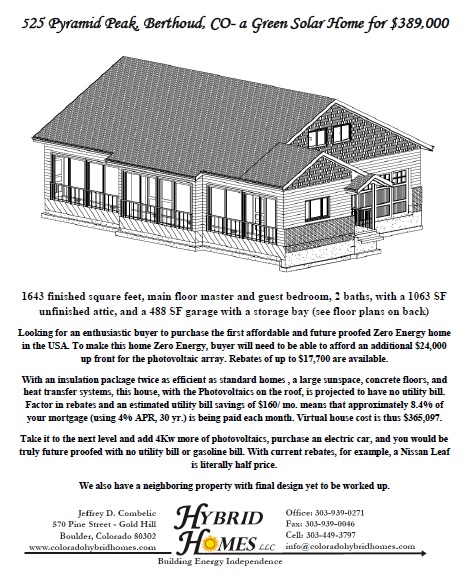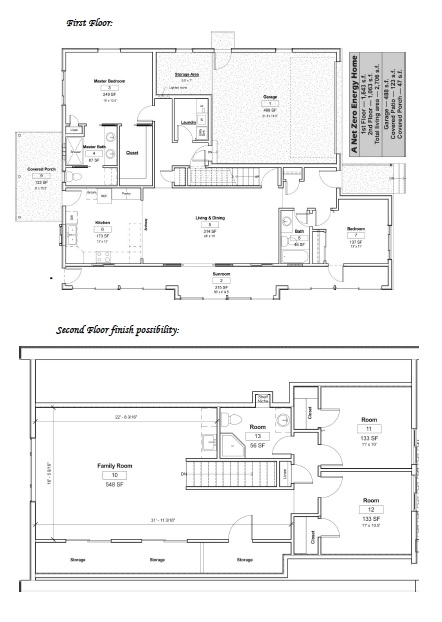 Two Story Design:
with 1914 SF finished, 2 bedrooms, and a home office, 1120 unfinished basement, and 400 SF garage.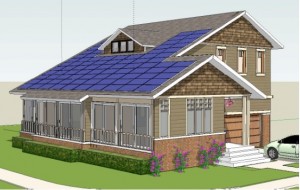 Alternative Floor Plan for 525 Pyramid Peak:
NORTH
ENTRY 
THE NORTHERN  A spacious Craftsman style house for a larger lot with a main floor master, a large garage and sunspace shop.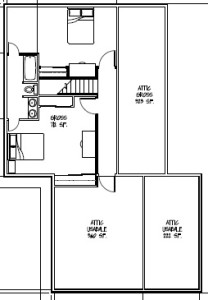 second floor
SOUTH ENTRY:

  THE JERSEY  This is like the Turner above but with a colonial look.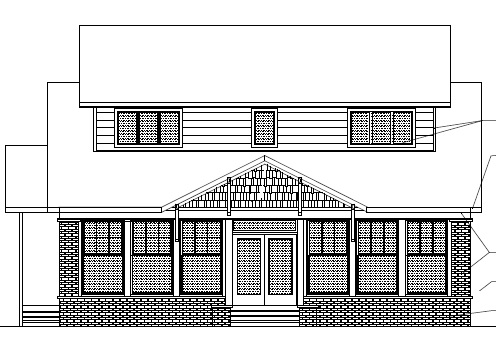 South View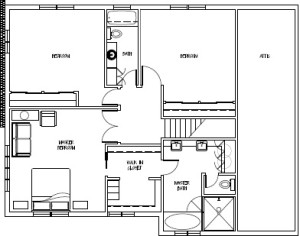 WEST or EAST  ENTRY: 
  THE KIMBARK  This house was designed for a smaller subdivision lot where the house to the south was single story.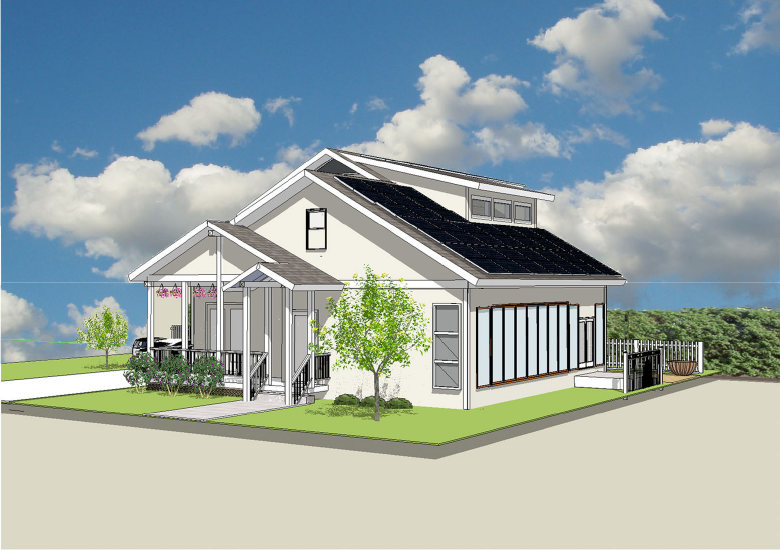 CONVERSIONS
A 105 year old home home had its top "popped" and its basement created to convert it to a Hybrid Home.  Maximizing the solar gain of the home: starting out front with flat plate collectors on a berm, passive solar with daylight basement windows, mainfloor sunspace, upstairs sliding glass doors, evacuated tube solar themal collectors as deck railing, and 3.3 KW of photovotaics on the roof.