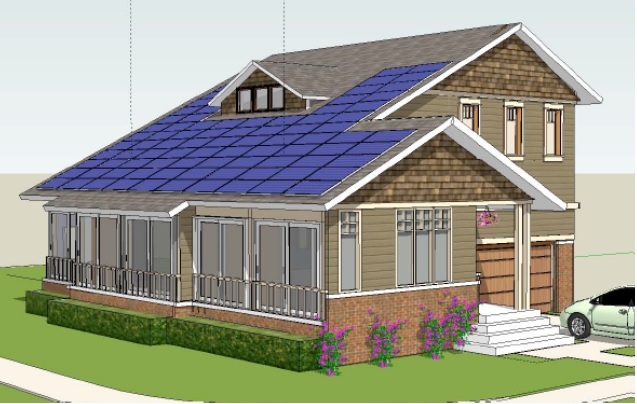 Green building and energy independence is at the core of our unique
zero energy building system
generates homes powerful enough to be zero energy and to also power hybrid/ electric cars, creating an energy independent and future proofed home. Hybrid Homes is pioneering the creation of affordable Zero Energy Homes. If you have a good south facing lot in a sunny location we can design and construct a home for you that will
save
you thousands of dollars over time. We have been building energy efficient solar homes for three decades. With the advent of affordable Photovoltaics with federal and local rebates,and our cost effective building system,  our homes make strong economic sense. Our
demonstration home
under construction is located at 508 w. 3rd, Nederland, CO. A small compact 2 bedroom home with 675 SF for a construction cost of $150,000, this will be the most affordable Net Zero home in the country.
Finished Rendering with a 4.1 Kw Photovoltaic Array:
The $13,000 cost for the array will almost be completely defrayed by rebates and incentives. This grid tie system will provide all the electricity and supplemental heating.
 
A compact 2 bedroom floor plan with a 100SF sunspace that will provide roughly 30% of the heating during the coldest months: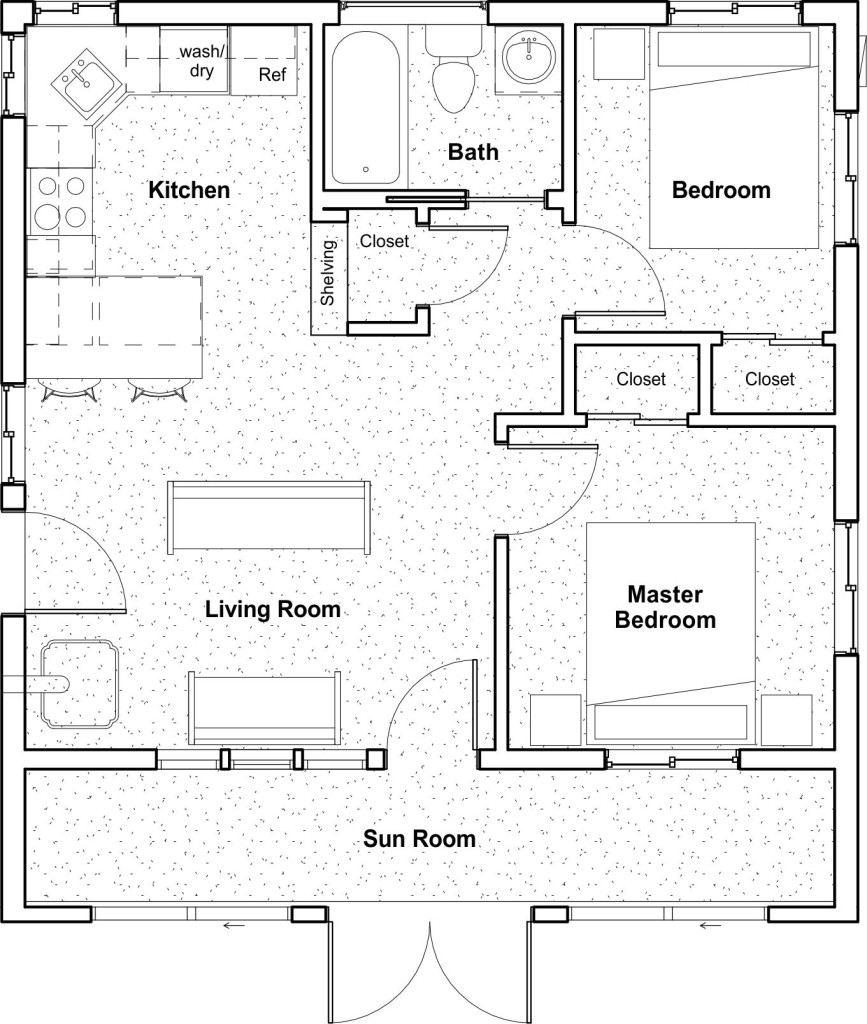 Small is Beautiful and Affordable!