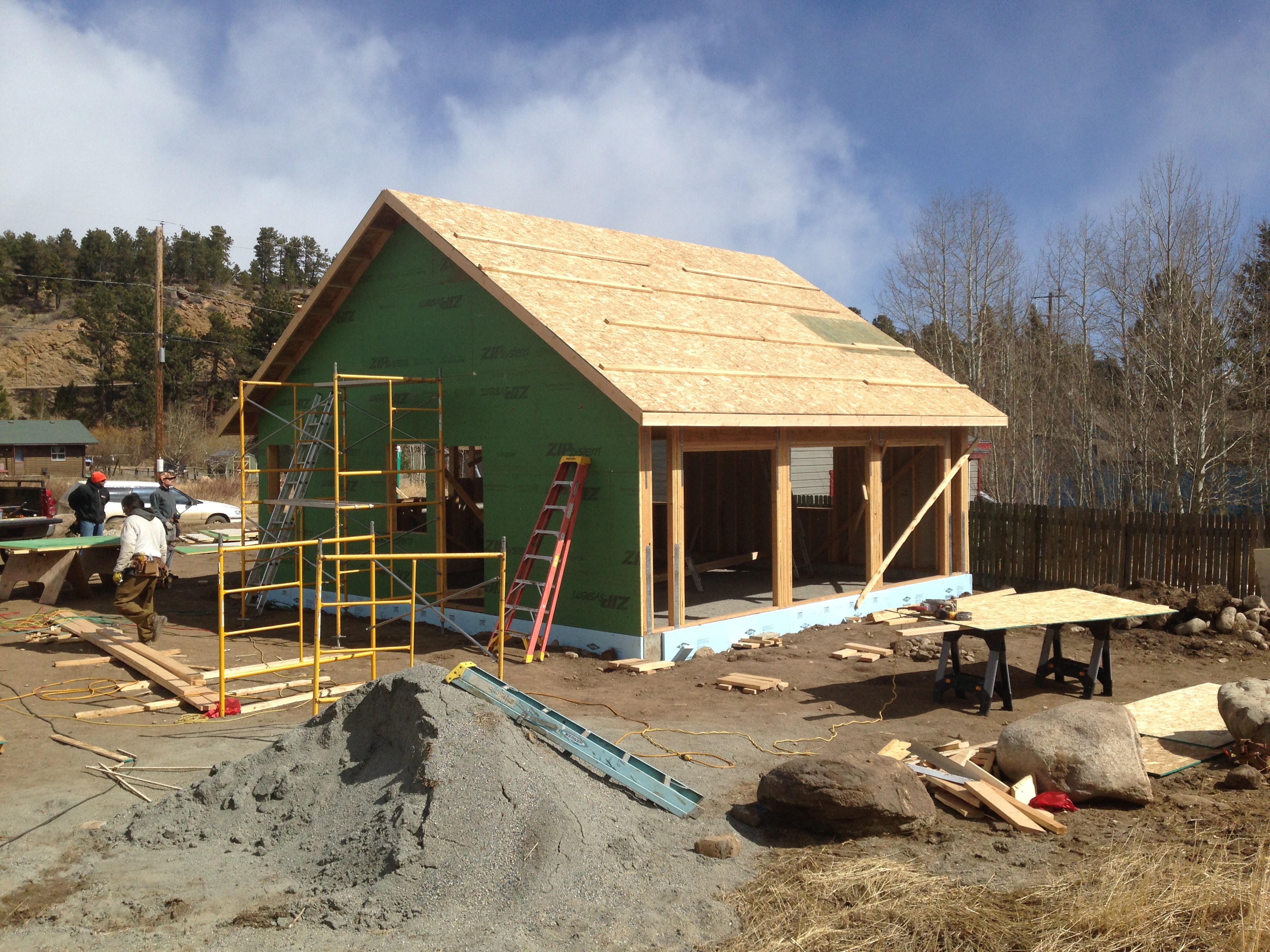 Welcome to the future of Energy Independent Home Building: 
A  True and Affordable Net Zero Carbon Footprint Home
Possible due to Unique and Integrated Design Features:
4.15 Kw Grid Tie PV system
Passive Solar Space Heat Collection
Integrated  Heating and Distribution System
 Concrete Floors for Thermal Inertia Mass
Six Sided Super Insulated Building Envelope
High Performance Windows and Doors
Energy Engineered, HERS  0  =  NO PROJECTED UTILITY BILL! **
Green Finishes = Healthy Interior and Sustainable Products
 **  a projected savings of $100/mo.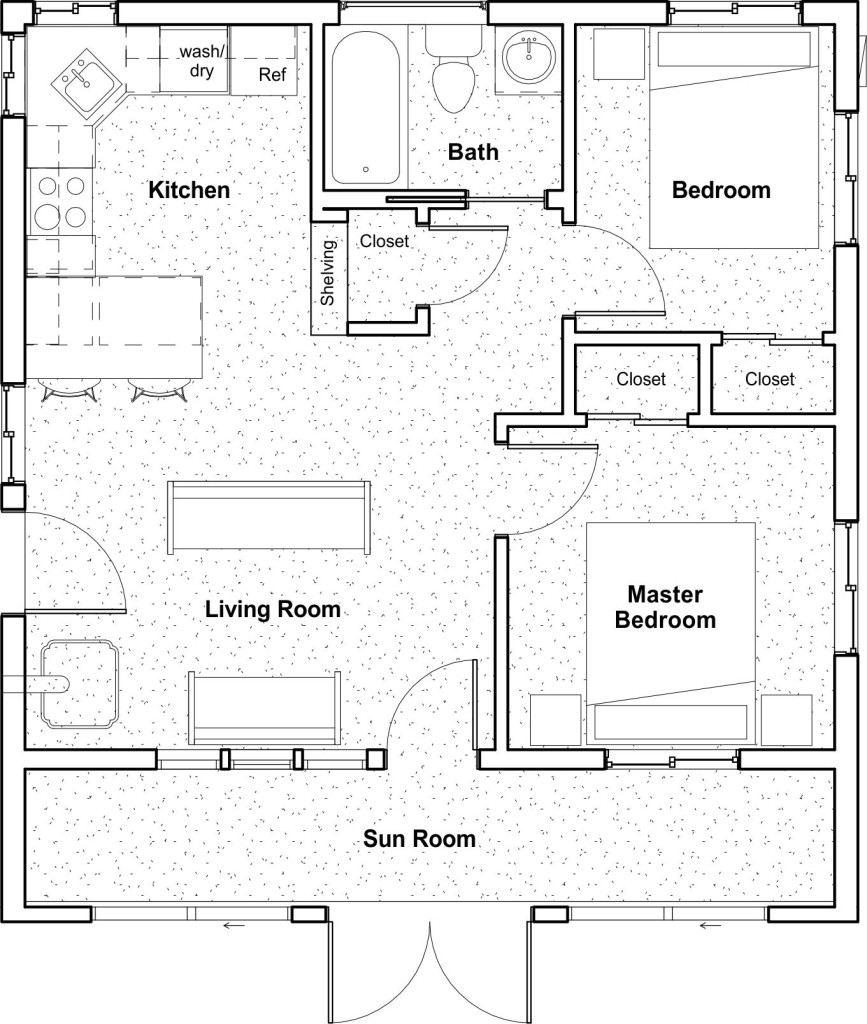 This  Creative Compact Design gives you:
575 SF finished living space
100SF Sun Space
An ample Kitchen/Living/Dining area
Simple Bathroom with deeper tub for soaking
2 bedrooms
4.15 KW photovoltaics (extra cost of $13,300 before rebates, see below)
Optional wood or gas parlor stove
Loft storage space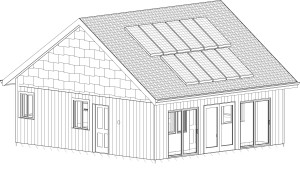 This Home equipped with the PV array  is eligible for $6,000 rebate on a mortgage at closing from the Colorado Energy Savers Mortgage program, $4,000 in federal rebates as a rollover credit on income tax, and $10/mo. for 10 years from Xcel Energy (=$1,200).
Add that up and that is $11,200 of rebates on a $13,300 system i.e. the system only ends up costing $2.100. Now figure in no projected utility bill, a savings of roughly $100/mo. and this system is paid off in under 2 years. After that, no utility bill for the life of the PV system (projected decline is .8% per year) And note: utilities are going up about 3% per year...
BUILDING ENERGY INDEPENDENCE ONE HOME AT A TIME
What's a Grid Tie System?
In brief, the Power Grid serves as a year long battery. In the warm season-longer days- the meter turns backwards accumulating credit.  In the cool months-shorter days-the meter turns forward due to needed heating, particularly on cold cloudy days. NET ZERO means your average energy production over the course of the year comes out to Zero = NO UTILITY BILLS
What's a HERS rating?
HERS stands for Home Energy Rating System.  A house built to today's code standards achieves a rating of 100.  The sample design shown here achieves a rating of Zero with its basic PV system. Add more PV's and the house could power an electric/hybrid car.
Cost to Buy  versus  Cost to Own
With its additional features a Hybrid Home will cost more than a standard home.  However, with no utility bill, the Cost to Own is decreased.  Typical average savings in a Colorado climate for a 1700SF home  is on the order of $200 per month. Instead of financing a $282,000 home, you are literally only financing a $262,000 home. Many Lenders now understand these Green features and their financial advantages.
"Let the environment save us"